Login
Log in if you have an account
Register
By creating an account with our store, you will be able to move through the checkout process faster, store multiple addresses, view and track your orders in your account, and more.
Create an account
The Stone House: First Snow
12 Nov 2018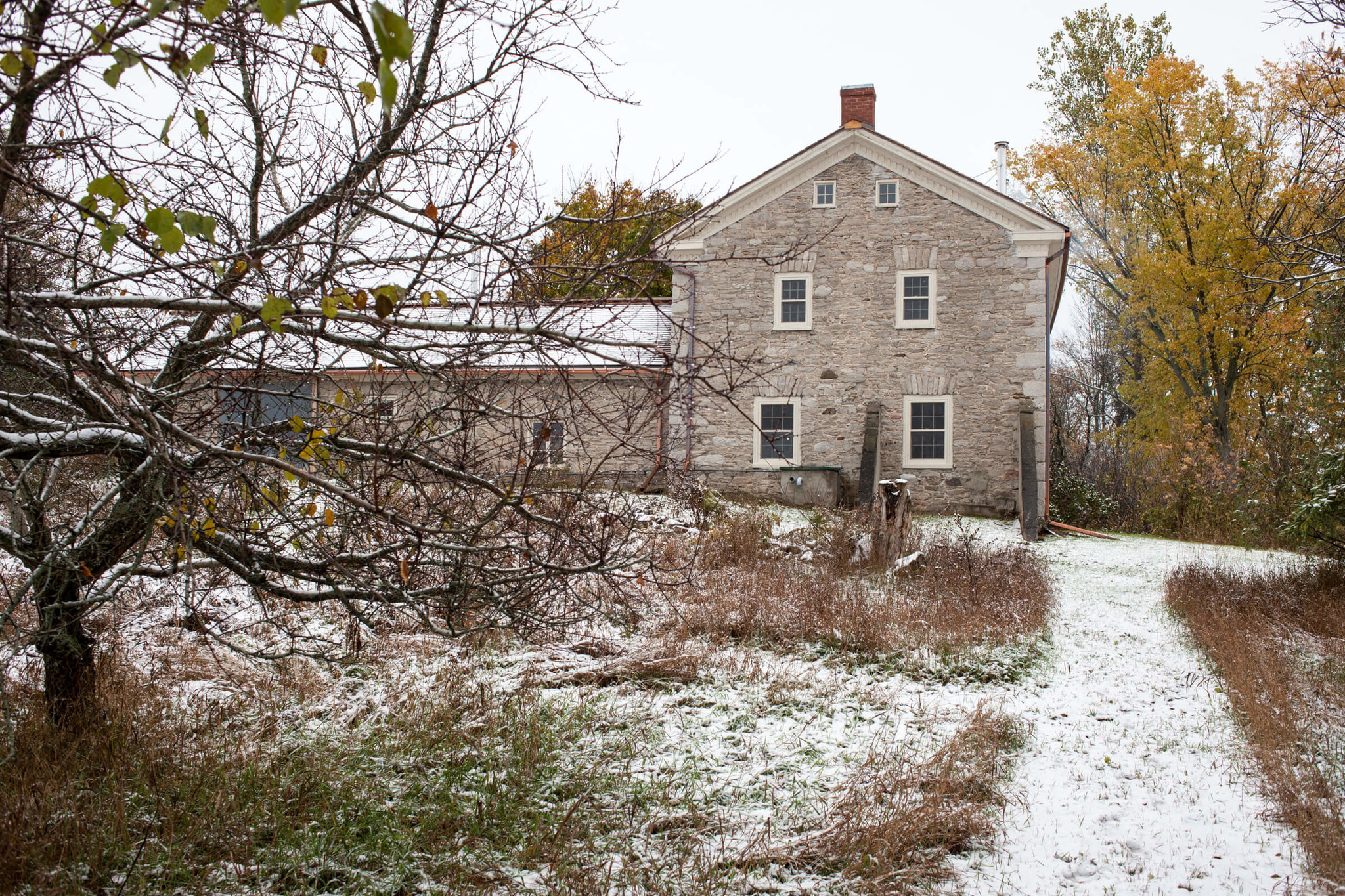 A few weeks ago we got to experience the first dusting of snow at the stone house.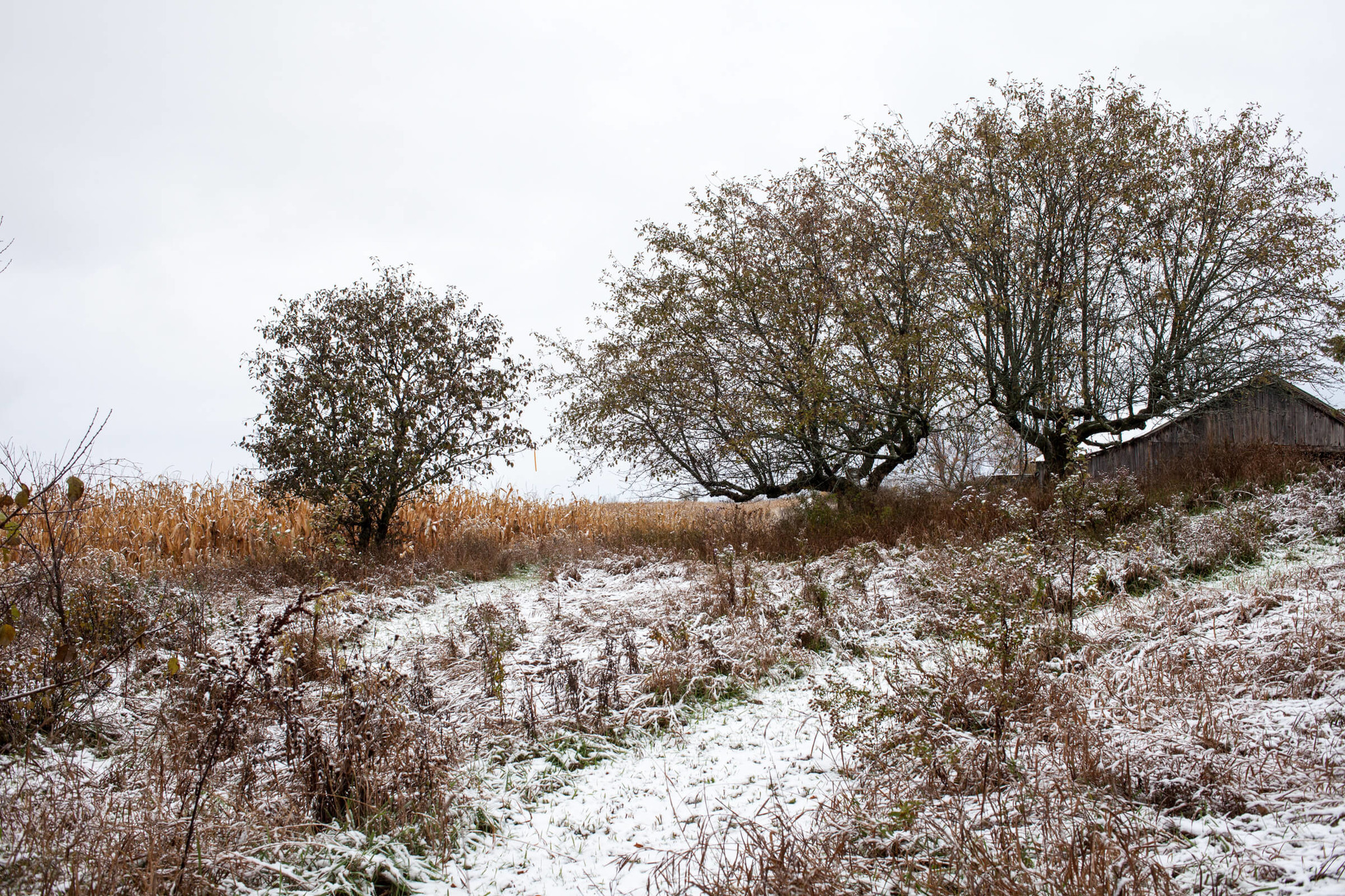 Pure magic!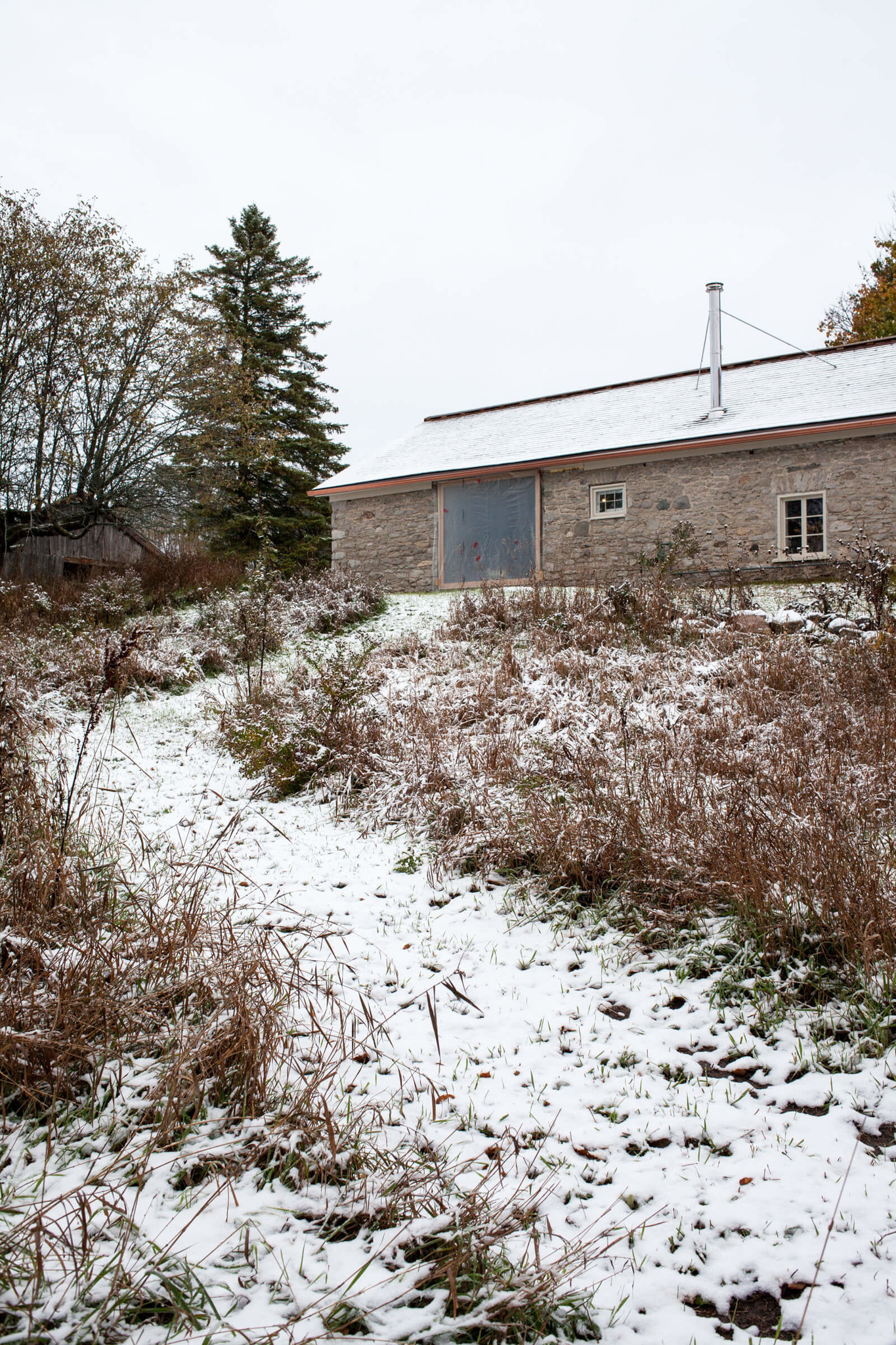 Peter Tan of Studio Junction and his crew have been working at the stone house weekly to get the last bit of the reno completed. Up the path, you can see that the large picture window has been installed. They unfortunately tortured us all weekend with the plastic covering, but I guess good things come to those who wait.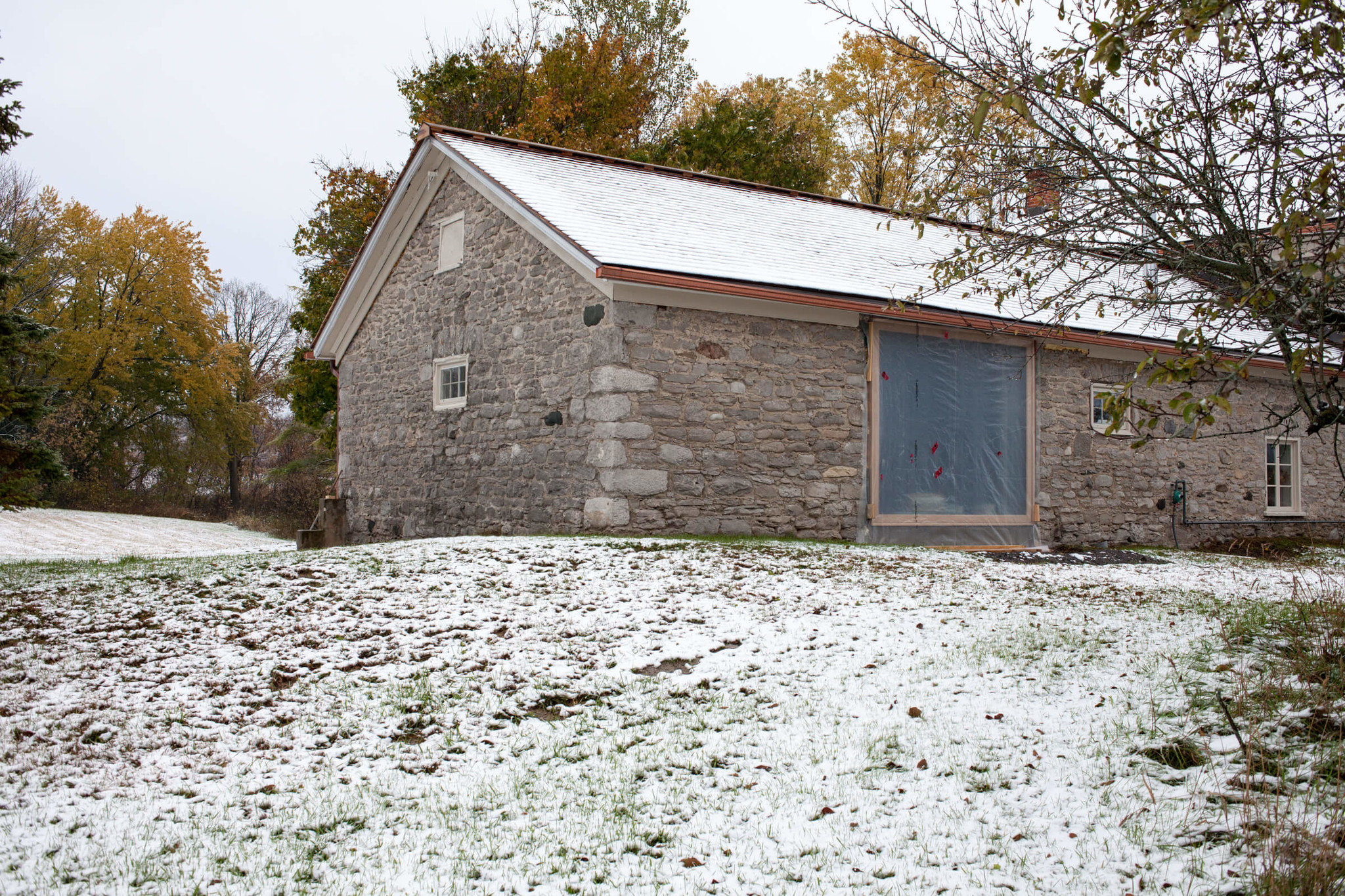 Another view of the picture window. This window has taken on various iterations in our imaginings. A large swing door inspired by Donald Judd was the top runner for the longest time, however, in the end in order to cut on costs, we decided it wasn't the most logical expense since we plan to inhabit this place more so in the winter time! The other version was to have a fixed window with a door, but I really felt it was important to have an uninterrupted view. I am very pleased with how the fixed window is turning out, as a deep bench has been fashioned from the inside, perfect for daydreaming.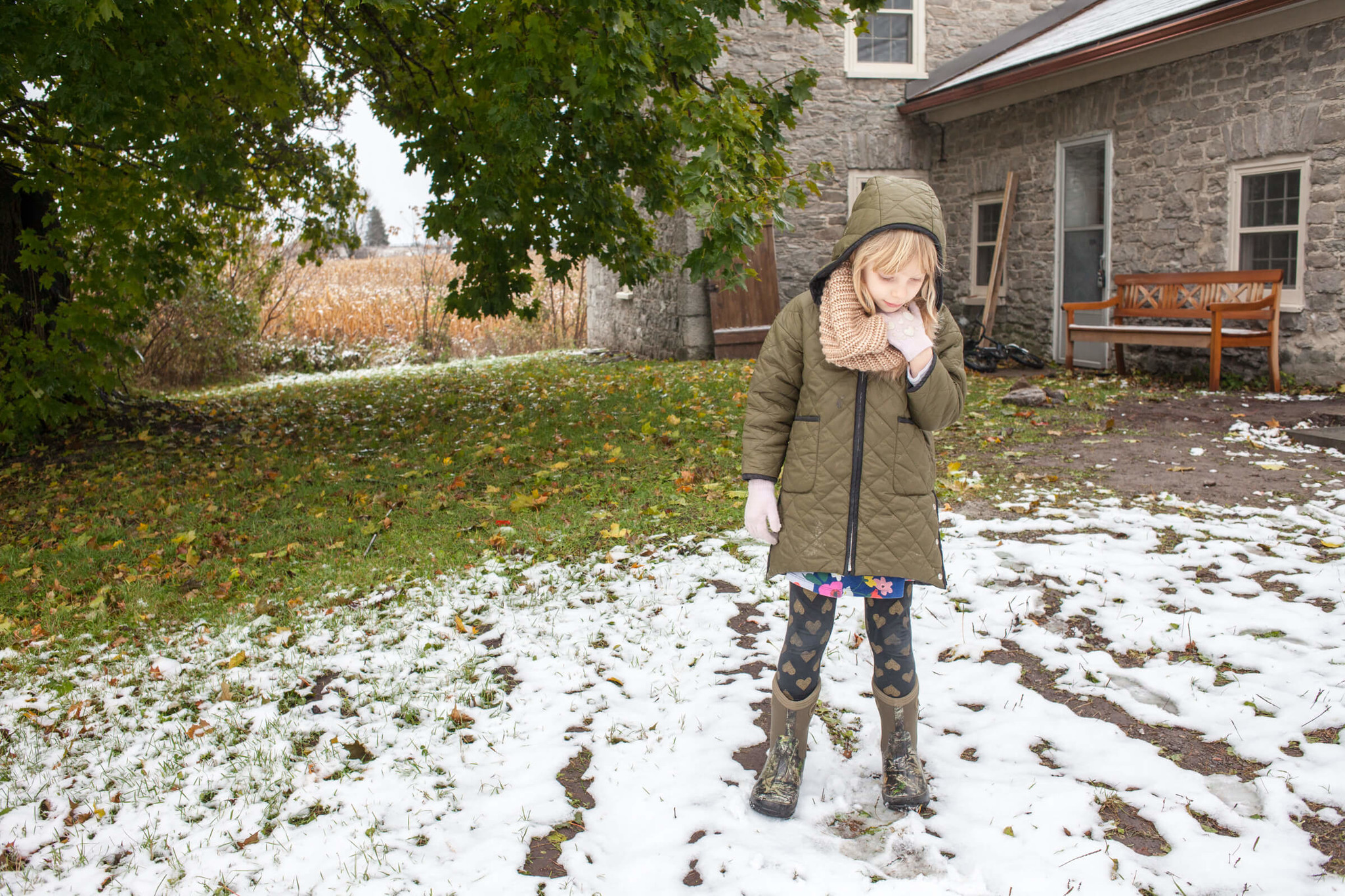 The kids finally emerged...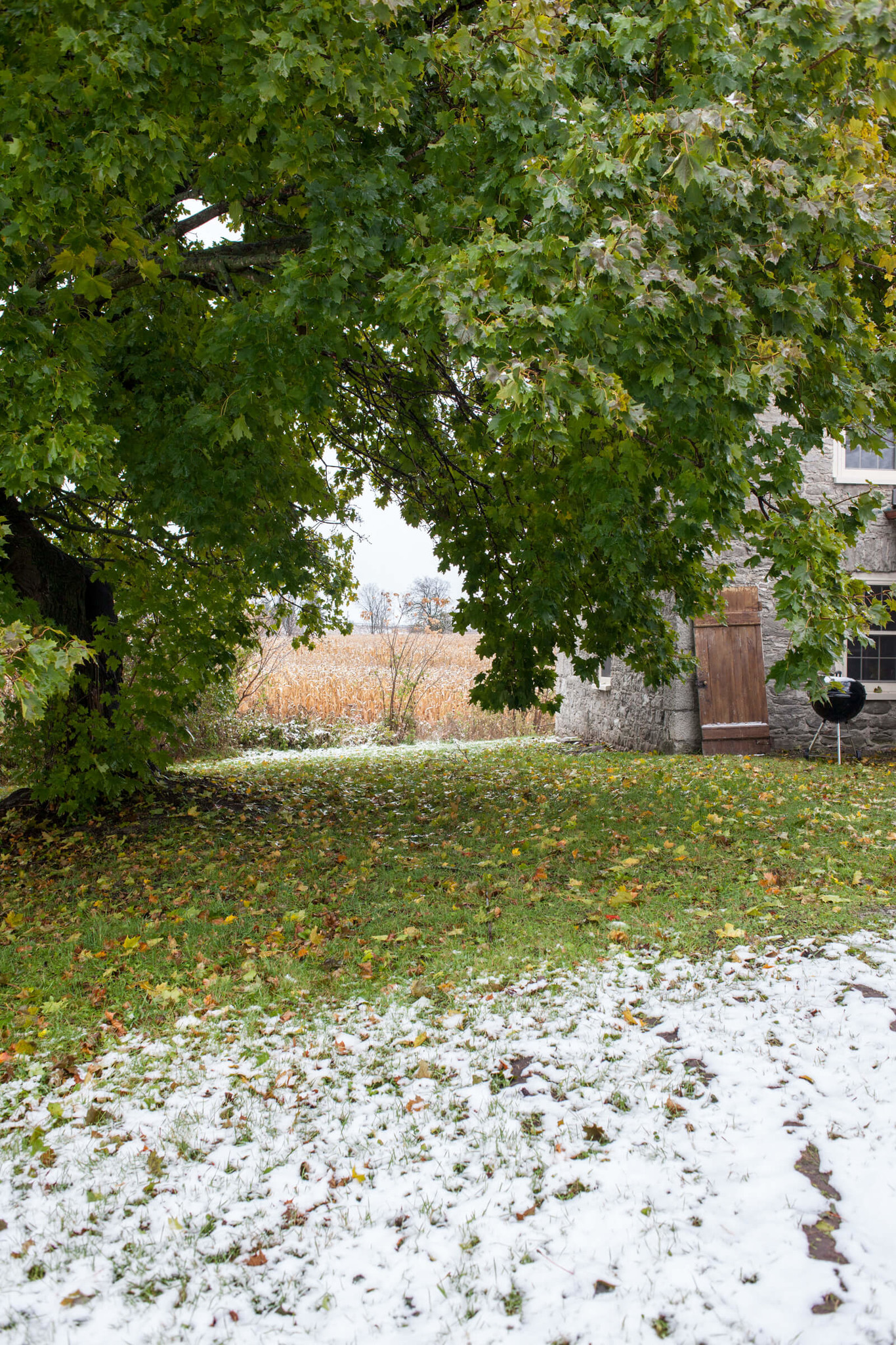 This massive tree was still green, it's leaves so thick it was actually raining under the canopy. Unfortunately we missed seeing it turn yellow, and by the time we return all the leaves will be on the ground. Hoping to make a massive leaf pile to jump in.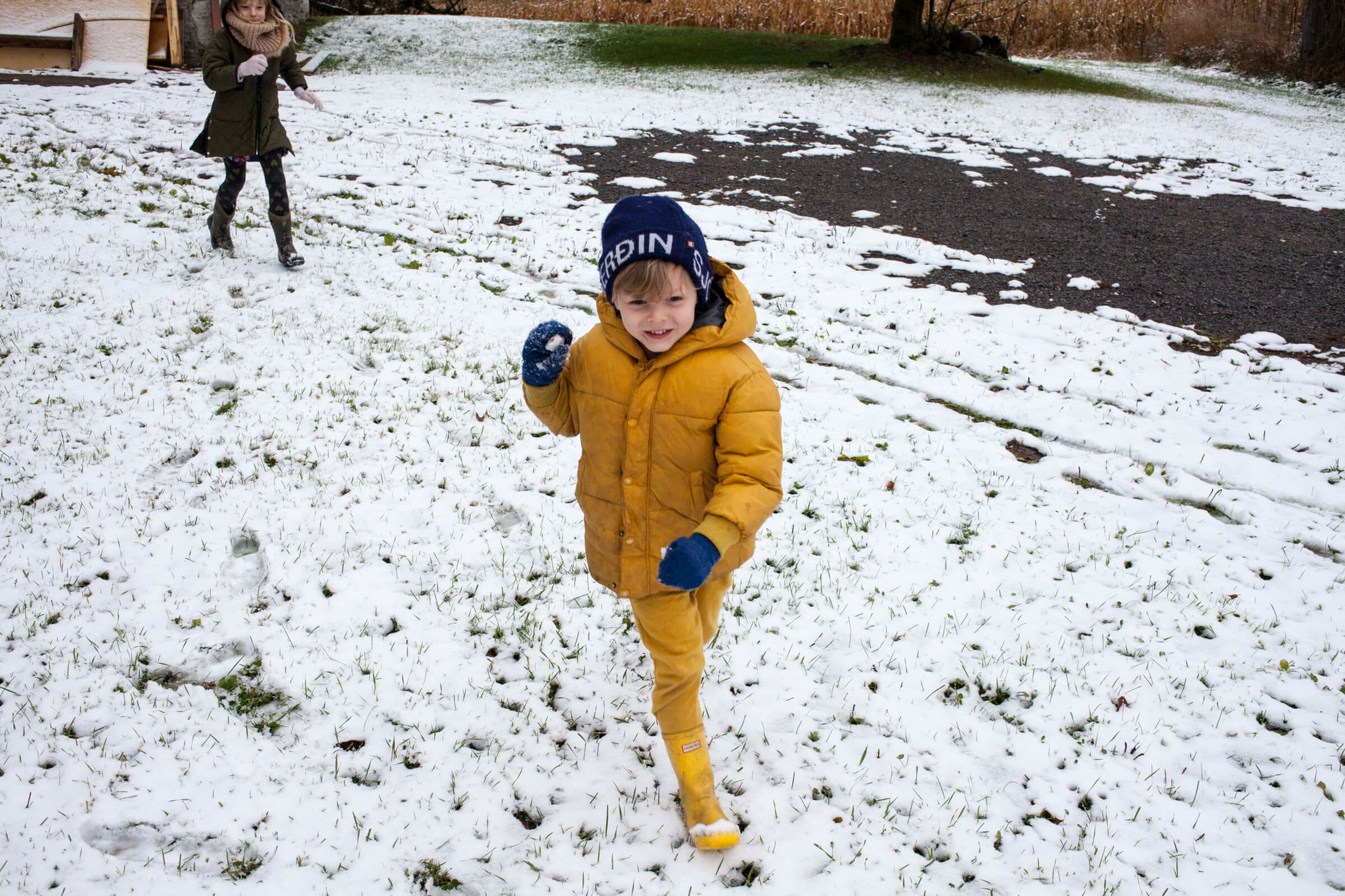 The snow was perfect for snowballs and snow people/pets. 
Inside view of the picture window and Studio Junction temporary work station. Next visit this window area will be complete! In the meantime, we were debating what to do with this extra space. It was always meant to be a more raw workspace, a spot to get messy with paint and clay. That said, the window beckons for some cozy seating. I feel like the window will be our tv and we will want to sit in front of it all day long.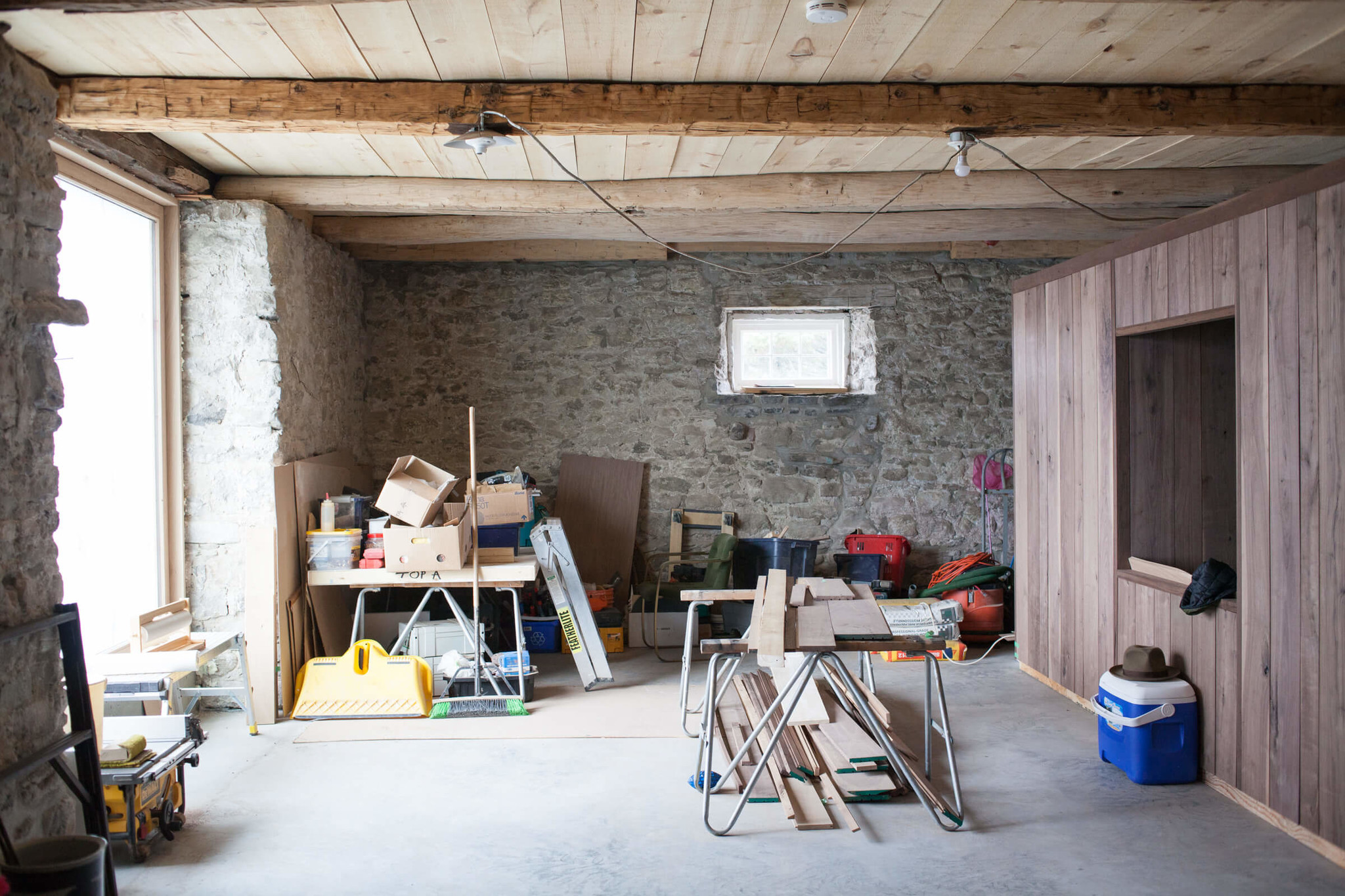 Another progress view. On the right you see a walnut cabinet that will be used to store winter gear, cleaning materials and any other things we don't want to look at. The cut out in the middle allows light through to the wood door, and also acts as a peekaboo to the outside when you enter. Additionally, that void offers a spot to sit for lacing boots.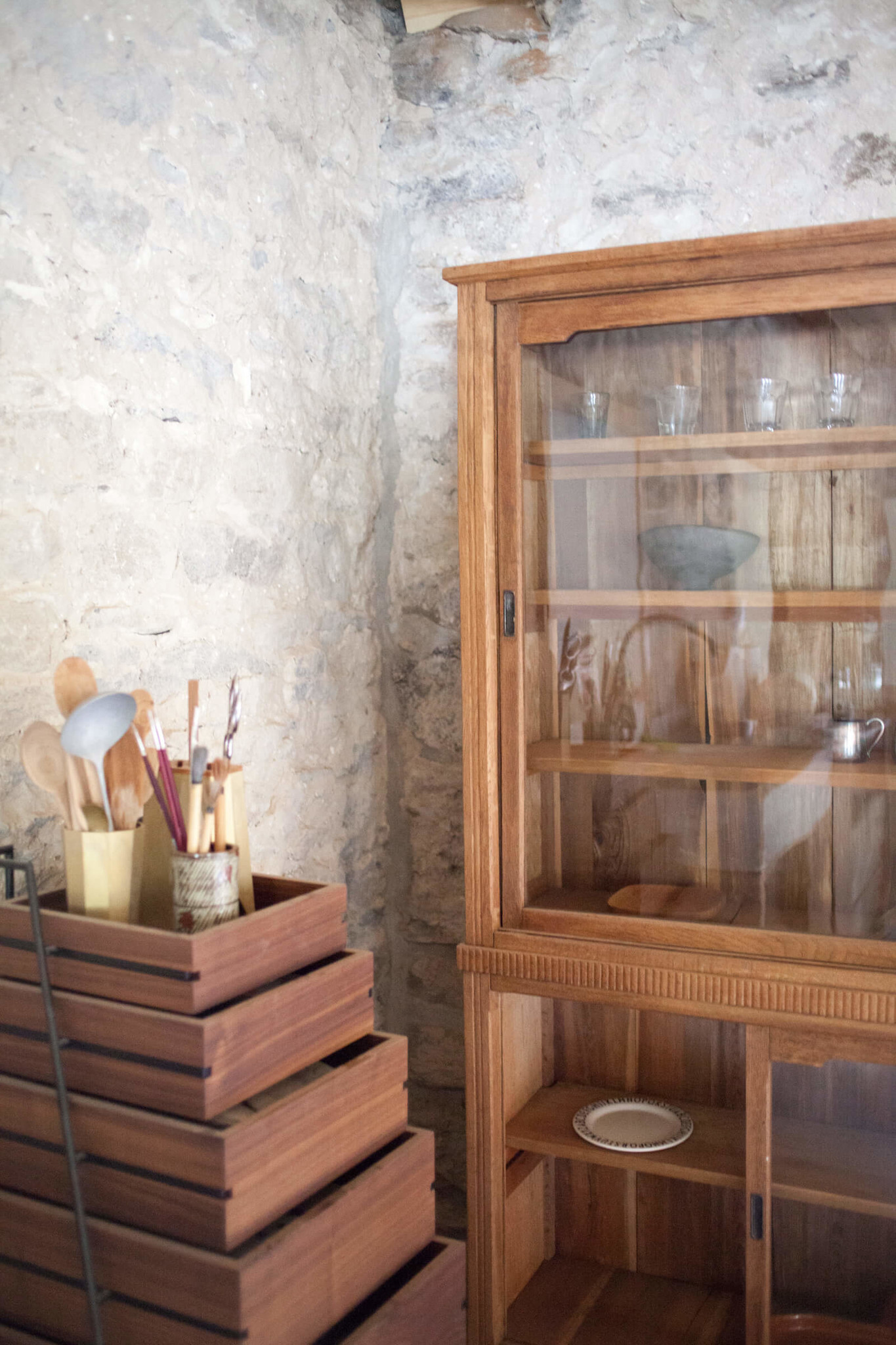 A little sneak peek of a gorgeous antique cabinet purchased from Japan.  Acquiring that was a not fun adventure - antiquing in Japan from Canada is...discouraged. Also pictured is the Sutoa Drawers from FRAMA. We plan on using it in the creative space.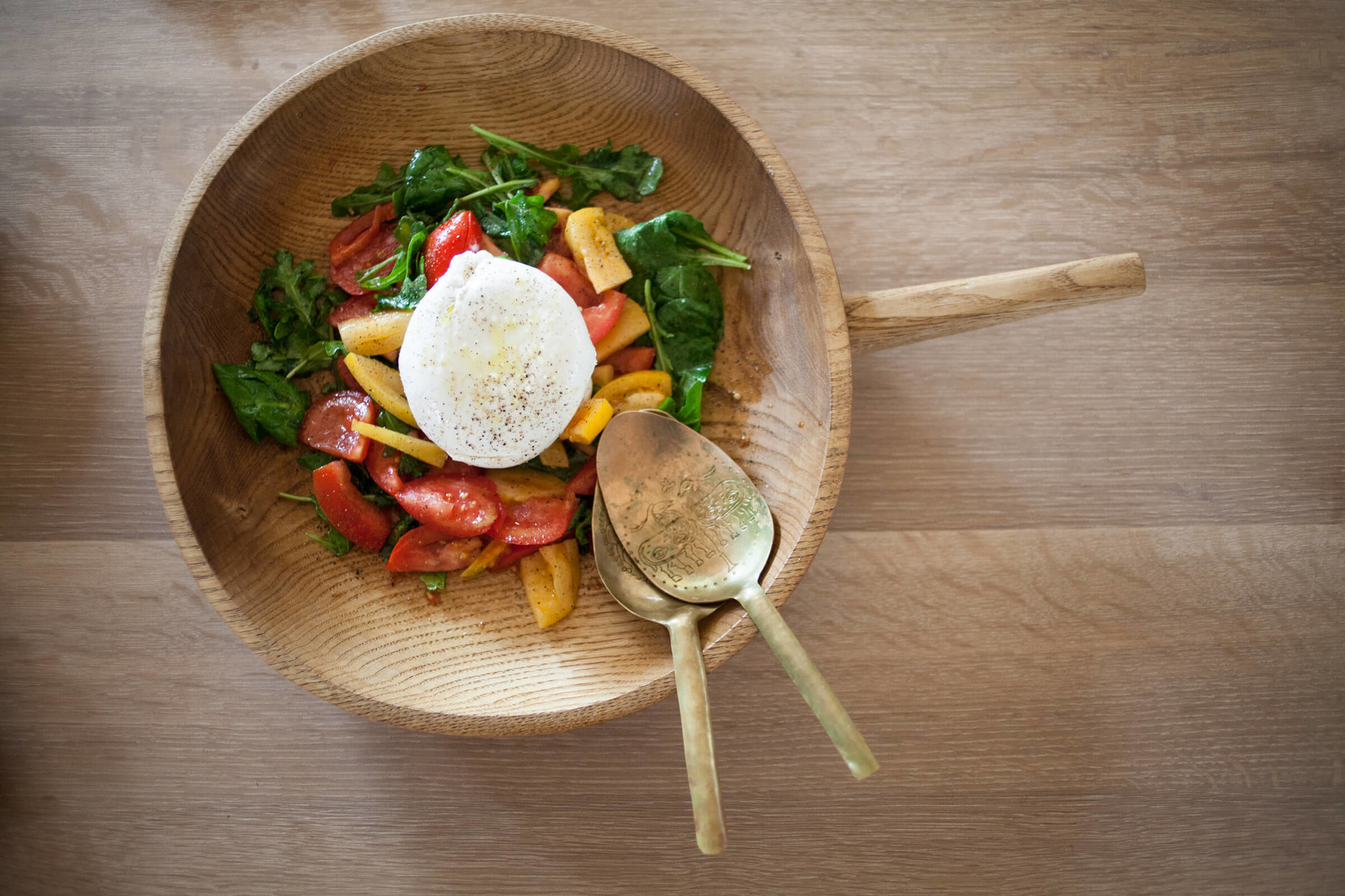 We had our first impromptu guests over the weekend. Alex Fida of Angeline's Inn and House of Falconer--check out his instagram @alexfida to see his own renovation/restoration projects--in PEC popped by with some friends. Alex had originally looked at the house when it was for sale so it was exciting to show him all the work we'd done. Thankfully John had overbought food from the Cheese Boutique so we were set to receive guests--though we were short on chairs and plates!
Pictured here is the amazing serving bowl with handle by Tomii Takashi and some brass servers by Mami Hasegawa.