Login
Log in if you have an account
Register
By creating an account with our store, you will be able to move through the checkout process faster, store multiple addresses, view and track your orders in your account, and more.
Create an account
Past Exhibitions at Mjölk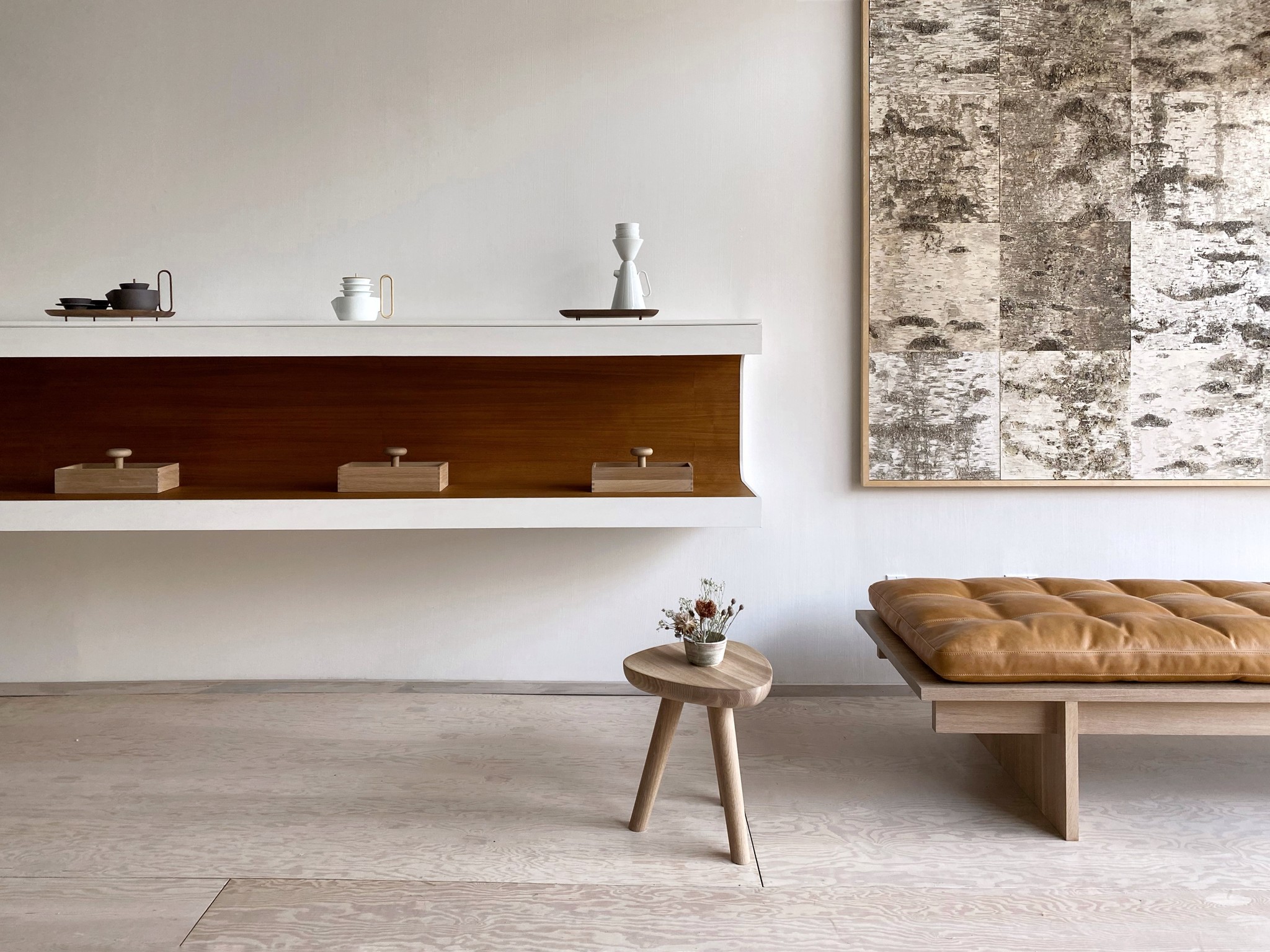 Mjölk 10 Year Anniversary
January 17–26, 2020
Celebrating a decade in the junction with new designs by Thom Fougere, Oji Masanori and Anderssen & Voll, as well as a retrospective of our exclusive Mjölk Made line—collaborations with international designers such as Claesson Koivisto Rune, Luca Nichetto, and Hallgeir Homstvedt—locally produced in and around Toronto.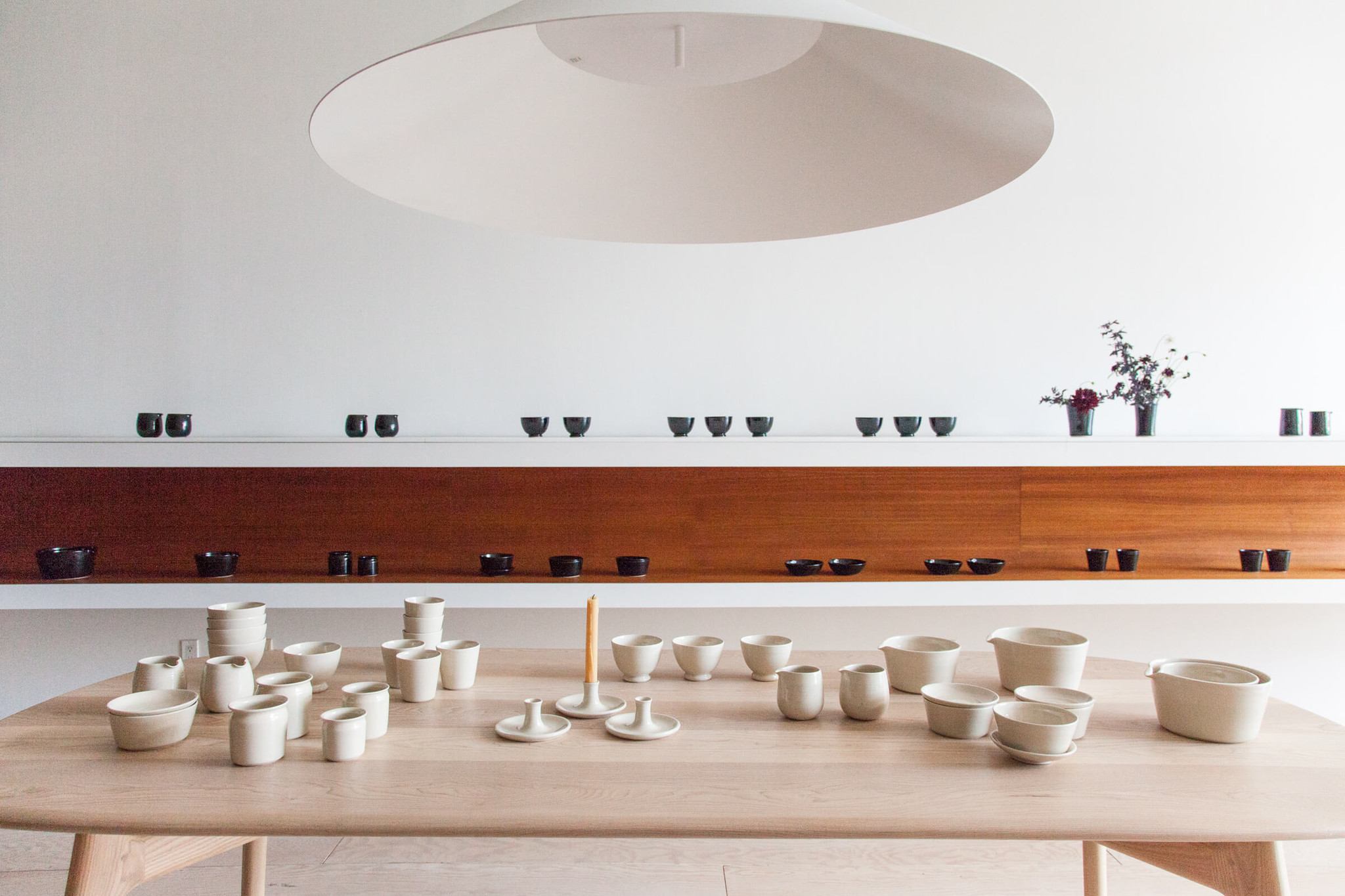 Ingegerd Råman
October 24, 2019
Closing out our 2019 exhibition year with Swedish design matriarch Ingegerd Råman. With a material focus on ceramics and glass, her work is characterized by simplicity, warmth and elegance: from the glow of a beeswax candle in a minimal candleholder to yogurt and berries in a bowl, Råman's pieces are meant to be used.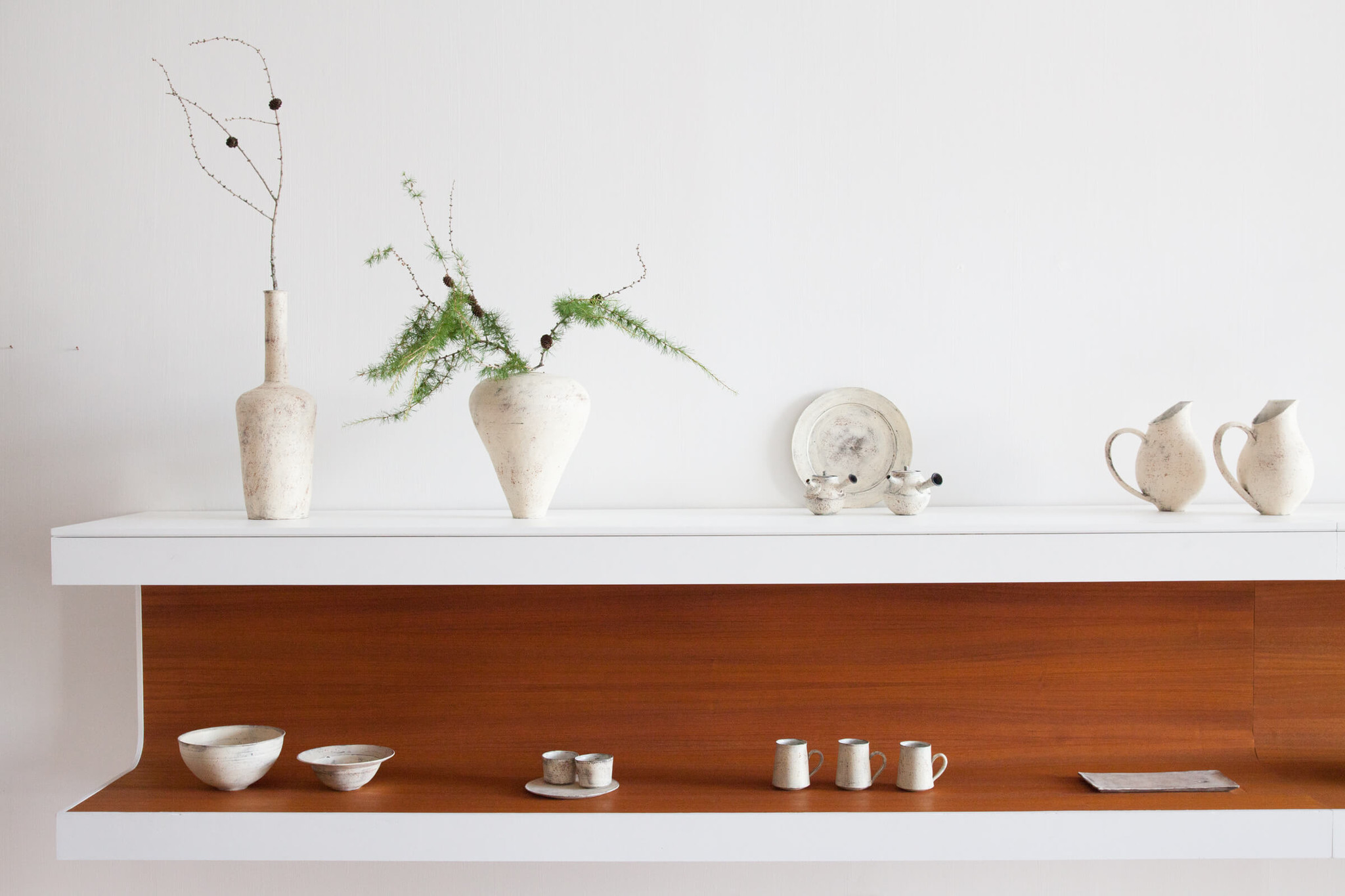 Tetsuya Ozawa
September 19, 2019

A solo exhibition of ceramic works by Tetsuya Ozawa. Using locally-sourced clay from his hometown of Tokomame City, historically known for its ceramic production, his radical interpretation of traditional technique lends his work a unique textural quality. His vases, plates, and cups are grounded in millennia-old tradition translated into his contemporary vision.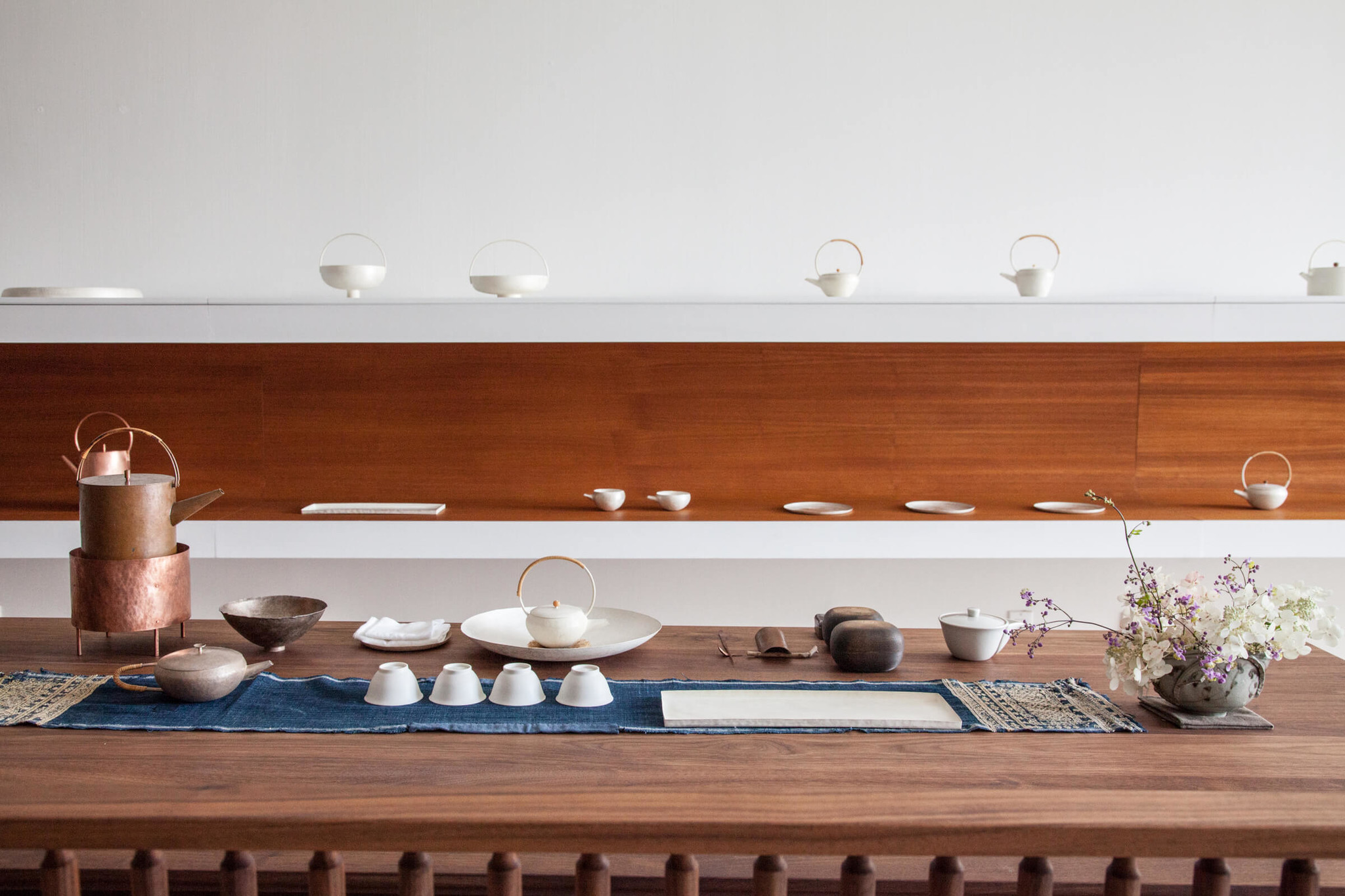 Yumi Nakamura
July 24, 2019

Yumi Nakamura's first solo exhibition in North America, featuring works such as kettles, bowls and spoons in delicately hand-worked copper and silver.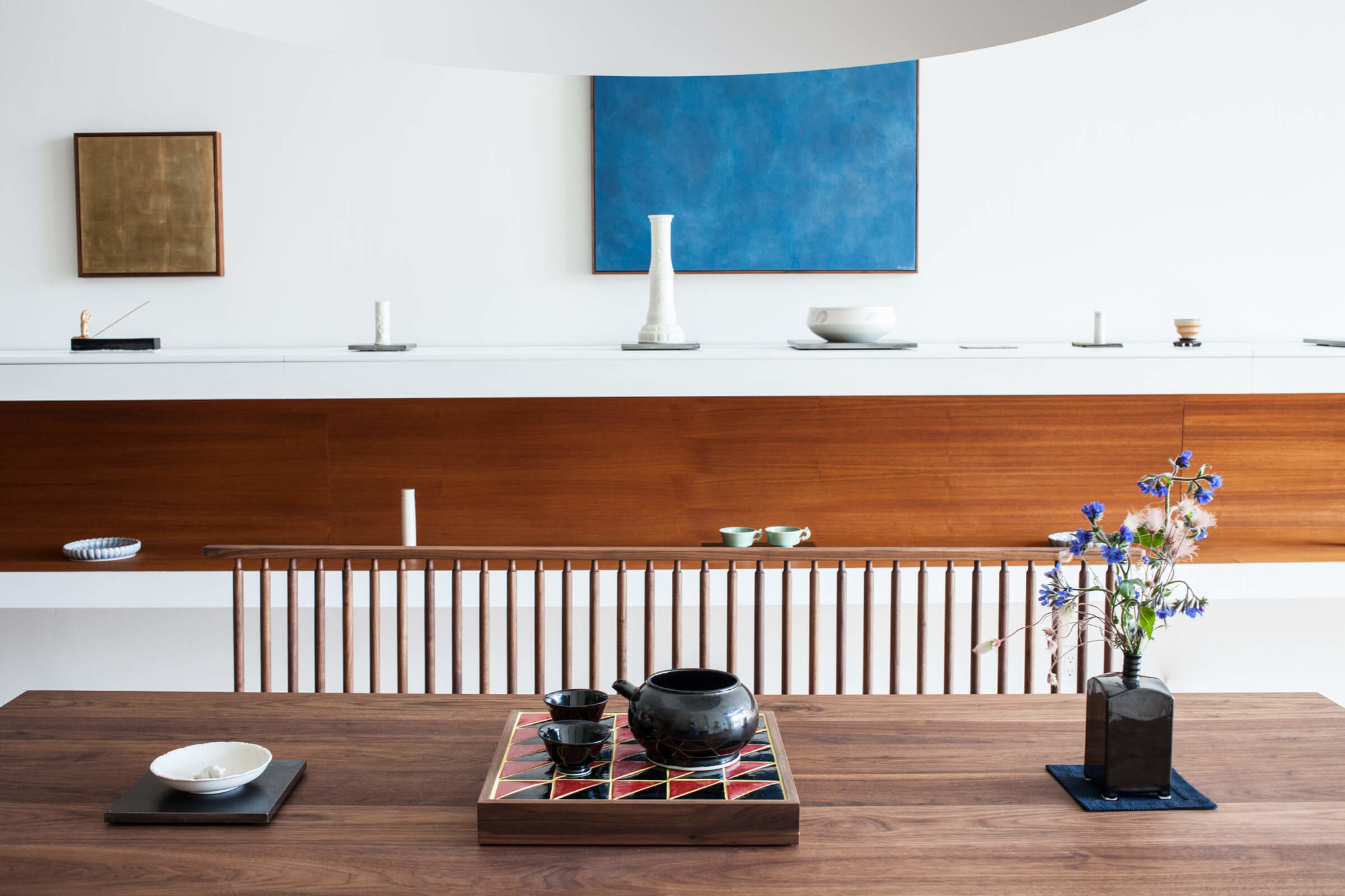 Rituals and Mythology
Renaud Sauve
June 20, 2019
Quebec artist Renaud Sauvé's third exhibition at Mjölk, showcasing a selection of his ceramics under the themes of ritual and mythology.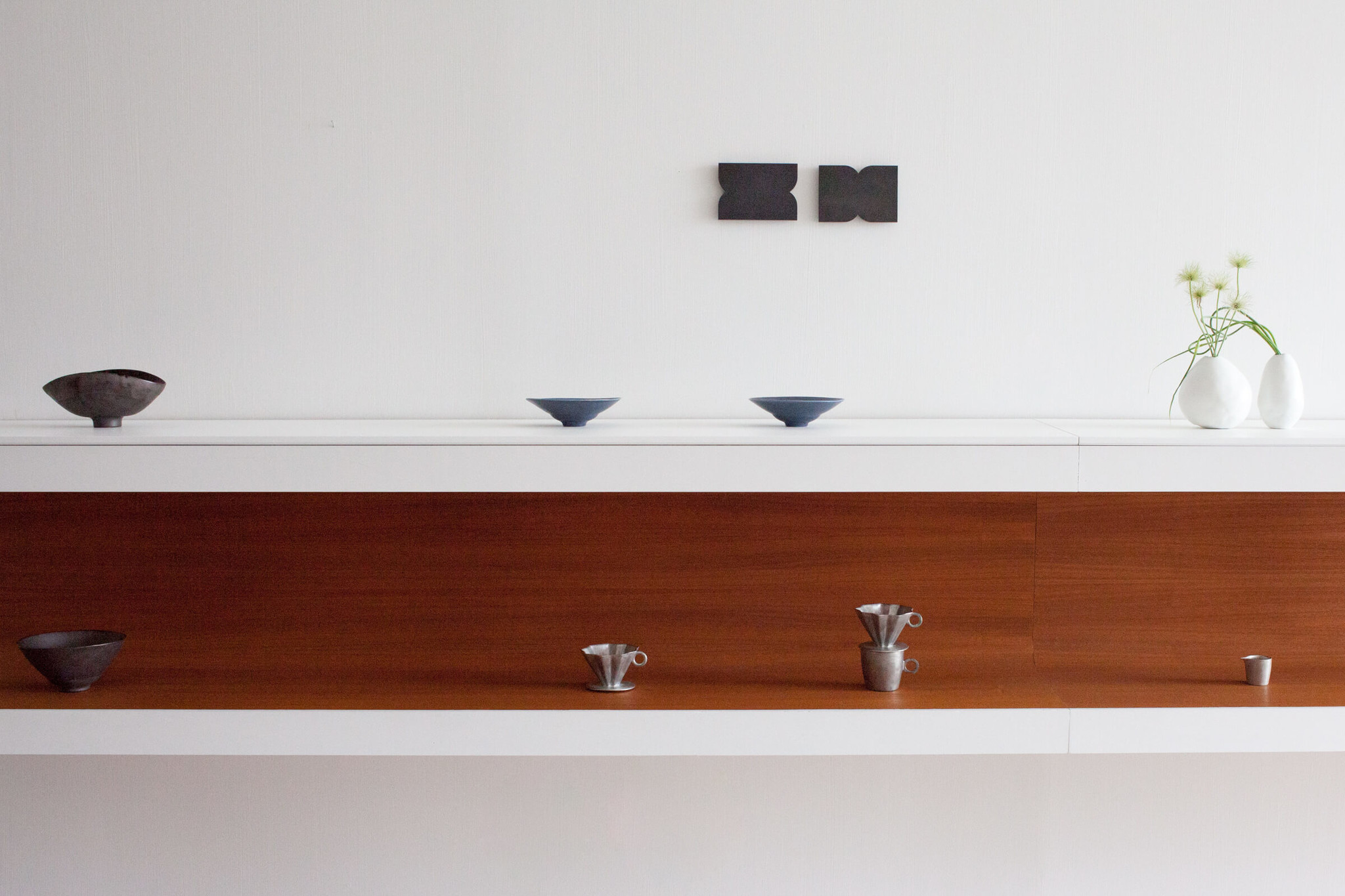 Kuuki no Katachi: The Shape of Air
Masanobu Ando
May 30–June 16, 2019

This is Ando-san's fourth exhibition at Mjölk, featuring a selection of ceramic wares for the home, as well as an exploration of the Chinese tea ceremony.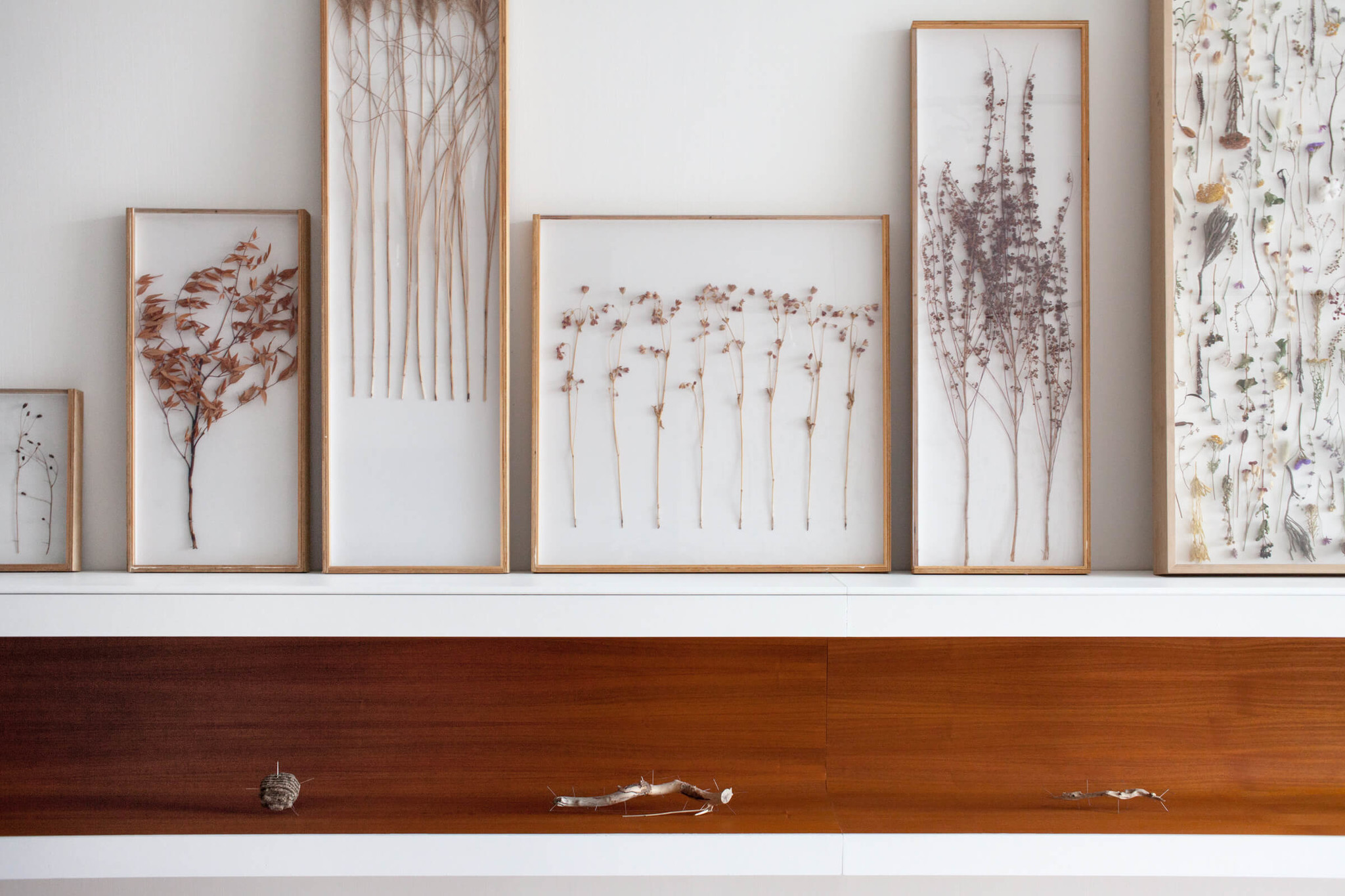 Things that were arranged
Norihiko Terayama
August 23–September 7, 2018
A solo exhibition by Japanese artist and designer Norihiko Terayama, exploring our relationship with nature.
Non-Finito
Brian Richer

May 17–31, 2018A solo exhibition of captive stone carving by Brian Richer of Castor Design.
Keisuke Iwata and Michiko Iwata

September 27–October 15, 2017An exhibition of ceramic work and sculpture. The found nature of the ingredients speak to the artist's contemplation of the urban environment—both its decay and renewal.
Template for Gardens
Yam Lau

September 17, 2017An architectural intervention that frames and re-orientates the interior of Mjölk.
Dialogues in Silver
Mami Hasegawa

July 12–August 12, 2017Mama Hasegawa's first international exhibition, featuring a selection of her beautiful metal works, from jewellery to servingware, and decorative pieces.
Réunion
Luca Nichetto x Mjölk

February 8, 2017As a fully international project, Réunion Lamp assembles together a powder coated metal shell made in Canada and a mouth blown glass body crafted in Murano. Réunion Lamp fuses the most significant lines of Sucabaruca and Aureola and harmoniously combines them with the materials and finishings from Uki and Zen/Han. By reinventing the past, the result is a minimalist table lamp with a strong identity.
That Is Best Which Works Best
January 18–23, 2017
As part of Toronto Design Offsite Festival, Mjölk presents a group exhibition which sets out to examine how past craft movements have informed contemporary practice. By looking towards the Shaker movement, many designers, artisans and craftspeople have found a distinct aesthetic informed by a philosophical practice. For this exhibition, Mjölk combines the work of Hallgeir Homstvedt, Thom Fougere and Jason Collett, and museum-quality Shaker objects.
Bestiary
Renaud Sauve

October 26–November 9, 2016An exhibition of porcelain works by Renaud Sauve of Atelier des Cent-ans, featuring animals, sculpted, engraved, or painted, real or imaginary, strange but not estranged.
Inspirations
Yoshinori Yano

September 24, 2016A meet-and-greet with woodworker Yoshinori Yano, including a demonstration of his practice. Yoshinori Yano's sculptures are both ethereal and organic; through them he communicates a quintessentially Japanese idea of beauty in nature. His technique is slow and measured, using simple hand tools to reveal each form, evoking emotions and ideas already present in nature: a delicate breeze of wind or the melancholy drizzle of rain.
Momogusa
Masanobu Ando & Akiko Ando
August 17–September 7, 2016
Wrought Iron Cookware
Takayoshi Narita
July 13–August 8, 2016Working in wrought iron, Takayoshi Narita creates perfectly balanced cookware that has been greatly considered in both use and feel. Each piece begins as a flat plate of either iron or stainless steel, repeatedly heated in a coal oven and hammered into form.
Narita
has been working in this medium for the past 10 years and his products are sought worldwide; this was his first international exhibition.
Lunch with Seiko Tanaka and Takayoshi Narita
July 15, 2016
An intimate meal prepared by Chef Seiko Tanaka of Hibari in Tokyo, using hand-made tools by Takayoshi Narita, at our home above the Mjölk storefront. We invited a small group of guests, some via raffle, to join us in celebrating and experiencing his cookware, dishes, and serving-ware and spoons.
Nichetto Residency at Mjölk
May 17, 2016
A domestic space designed by the Luca Nichetto, featuring the launch of new works expertly crafted by De La Espada.
Oji Masanori x Mjölk
January 20–31, 2016
Without a doubt one of Japan's most important and internationally recognized contemporary designers, Oji Masanori has made a career translating the qualities and emotions of traditional Japanese handcraft into relevant contemporary industrial design objects. For our third time hosting him, we present an exclusive lighting collection designed by Oji Masanori in collaboration with us, produced locally alongside Canadian artisans and small manufacturers.
Oji Masanori TODO Talk
January 23, 2016
A conversation with
 Melanie Egan (Head Craft & Design at Harbourfront Centre) and Oji Masanori about
 his studio practice and the recent collaboration, as part of the 2016 Toronto Design Offsite Festival.
Selected Solo
Kaori Juzu
September 24–30, 2015
Jewellery, as a term, is not definition enough to describe the works of
Kaori
Juzu
. She crafts experimental broaches and wearable objects, something she has come to describe as Klenodie; a danish word for treasure, gem, jewel, a small thing. Her work transforms feeling into form, blending explorative enamelwork techniques and processes. She uses a mixture of copper, silver, and gold before carefully hammering and sculpting each piece into shape. By applying multiple layers of enamel,
Juzu
 seeks to enhance the expressive quality of an object by giving depth and texture to form, allowing form and surface to melt together. 
Primary
Alissa Coe
May 6–June 3, 2015
A collection of work in porcelain inspired by the power and primordial nature of geometric form.
Anderssen & Voll x Mjölk
January 21–29, 2015
The first North American retrospective of the Norwegian industrial design studio Anderssen & Voll, exhibiting their most iconic works to date, along with the launch of a new collection of indoor garden tools. In collaboration with The Royal Norwegian Embassy.
Shapes and Desire of Nature
Renaud Sauvé
October 2–November 11, 2014
A solo exhibition of Quebec ceramicist Renaud
 Sauvé of Atelier des Cent-ans. While most recognized for his hand-thrown white porcelain work with crackling glaze, for this particular exhibition, over the course of the past year, Sauvé has been exploring natural minerals found within his province to create new glazes and new expressions. The result of his experimentation is a collection of pottery that embodies not only the artist but also his surroundings.
Totemica
Luca Nichetto, Lera Moiseeva + Mjölk at the Instituto Italiano di Cultura
June 26–September 16, 2014
The ritual of sharing drinks can be found in cultures across the world. Totemica, at Toronto's Istituto di Cultura Italiano in 2014, explored this tradition through two collaborations between Luca Nichetto and Lera Moiseeva. Inspired by the structure of the totem pole, Sucabaruca and Aureola—a coffee and tea set, respectively, protect and enhance the meanings of the rituals they represent. The exhibition unveiled the processes behind the products, as well as celebrating their unique materials and handcrafted elements.
Ryuji Mitani
June 3–August 10, 2014
Considered to be the most famous contemporary wood tableware artist in Japan, Ryuji Mitani has inspired a generation of woodworkers, setting into motion a new post=mingei art movement called Seikatsu Kogei. He has written close to a dozen books about craft and has exhibited in countless galleries and museums all over Japan and abroad; this was his first North American exhibition.
Chanoyu: The Way of Tea
Masanobu Ando
May 29–June 25, 2014
Our second solo exhibition with Japanese potter Masanobu Ando, featuring ceramic works on the subject of tea, the highlight of which was an impromtu a tea ceremony performed in the window of our storefront.
Spoon Carving Workshop
Ryuji Mitani
June 4, 2014
A spoon carving workshop hosted by Ryuji Mitani in our home above the Mjölk storefront, followed by lunch prepared by chef Ai Hosokawa, which was eaten with our freshly carved spoons.
Mold All
Presented by Play Mountain and Studio Prepa
March 15–April 15, 2014
A collection of glass art by Nagano-based artists Studio Preppa, made using wooden molds that leave the impression of bark and end-grain on each vase. The wood is burned away, so a new mold has to be made for every piece, resulting in a collection of unique, textured forms.
Luca Nichetto + Mjölk
January 22–31, 2014
The first Canadian exhibition of Luca Nichetto's work, as part of the Toronto Design Offsite Festival 2014, featuring the debut of the Sucabaruca coffee set, designed by Nichetto for Mjölk in collaboration with Lera Moiseeva, as well as a retrospective of some of Nichetto's most iconic works. We received the festival's Best Exhibition prize and the Sucabaruca won the Juror's Choice Award.
LATrE
November 1–30, 2013
A conceptual collection of homewares by Brian Vu of LATrE, featuring vintage textile reworked with Indigo dye.
Nakashima: A Retrospective
June 24–August 30, 2013
The first Canadian retrospective of works by legendary architect and craftsman George Nakashima and his daughter, architect, designer, and head of the Nakashima Studio, Mira Nakashima. We are proud to showcase a large collection of iconic works by George Nakashima as well as new works from Mira Nakashima's Keisho (continuation) collection. The Nakashima furniture collection is complemented by a curated collection of art by some of Japan's most famous contemporary artisans, including potters Masanobu Ando and Koichi Uchida, wood artisans Ryuji Mitani and Shingo Tsukuda, and metal artists Takejiro and Mami Hasegawa. This group of artists capture the spirit of the Nakashima's work and carry on the mission of crafting items that go beyond their basic function and provide something beautiful that enriches the soul.
Tomii Takashi
June 26–July 26, 2013
The first North American solo exhibition for Japanese wood artisan Tomii Takashi. Known as a prodigy in Japan, Tomii Takashi is quickly becoming one of the most recognized wood workers in his field. His work exhibits very clean modern forms that are contrasted by soft tool marks which leave a connection to the maker, and reveal that such refined work can be made by the hand.
Reclaimed Blue
Kazumi Tsuji
May 30–June 30, 2013
A solo exhibition of Kanazawa based glass artist Kazumi Tsuji. The result of a years' worth of broken glass from Kazumi's studio, collected, melted down, and blown into new forms of a surprisingly rich blue hue.
My Garden
Norihiko Terayama
April 9–May 9, 2013
The first solo exhibition in North America of Japanese industrial designer and conceptual artist Norihiko Terayama, featuring delicate compositions of local flowers.
Ceremony
Claesson Koivisto Rune
January 23–31, 2013
A retrospective of Claesson Koivisto Rune's furniture, design accessories, and architectural models, we debut a collection of products inspired by the Japanese tea ceremony and Swedish Fika coffee culture, executed by local Toronto artisans.
ISSHO
Oji Masanori and Studio Prepa
August 11–31, 2012
A collaboration between Oji Masanori and glass artists Mr. and Mrs. Hira of Studio Preppa.
Kita Wou Omou Utsuwa
Masanobu Ando
February 23–March 23, 2012
A study of crockery and its relationship to everyday life in the north: a solo exhibition of Japanese ceramicist Masanobu Ando.